Activities for busy toddlers
Alice Cranfield explores activity options for busy toddlers who are raring to get out and about!
One day you'll wake up to see that the face of your gorgeous wee baby has changed. A new face now looks at you –its shape has taken on more definition and the personality behind the face is becoming clearer each day. Seemingly overnight, you no longer have a baby, but a cheeky curious toddler.
The term 'toddler' comes from the first steps babies take, toddling along as they fi nd their feet. Once they've mastered toddling, a toddler's skills accelerate in leaps and bounds. From ages one to three, your child's social, verbal, gross and fine motor skills will be on steroids.
This exciting stage of development is a great time to investigate different activities for your toddler. Not only can you help your child to further develop their skills, you'll reap the benefits of meeting with other like-minded parents. All over the country, activities for toddlers are everywhere. So what's on offer for one-to-three-year-old children, and what can you expect your toddler to gain from each experience?
Groove along
Jo Hood began Mainly Music with another mum 25 years ago, when the local children's music group she was attending with her own kids no longer suited their routine. Seeing the need for another similar group, Mainly Music was born. Skip forward to 2015 and Mainly Music now runs in 400 locations around New Zealand and over 1000 locations worldwide!
What makes Mainly Music unique is the ownership of each session by local churches. While not a religious activity, being hosted and facilitated by the churches provides parents and children with a local, community-based activity. You certainly don't feel like you are part of a mass-produced programme when you attend.
Each session involves half an hour of music, song and dance for children and parents, followed by time for free play. While children enjoy the chance to play with other kids, parents have the opportunity to socialise with other adults while enjoying tea or coffee, and often home baking!
Jo Hood is proud of the fact that Mainly Music provides families with a community of others in the same situation. "These days, people enter parenthood at different times. Mainly Music is about caring for the whole family (parents and children), not just attending a music session", she says.
Each music session is filled with life –children are often given props for each song, and both dancing and singing out loud are strongly encouraged. As a parent, you'll probably find the session very therapeutic yourself –dancing and singing for half an hour can really clear the cobwebs!
Accommodating birth to school age, Mainly Music works well for parents with two or more children, or those with multiples, as one-on-one supervision of each child is not required. Singing, dancing and playing is all that is asked.
The charge varies between centres but the average cost is around $3 - $5 per family, per session.
Check out mainlymusic.org for further information.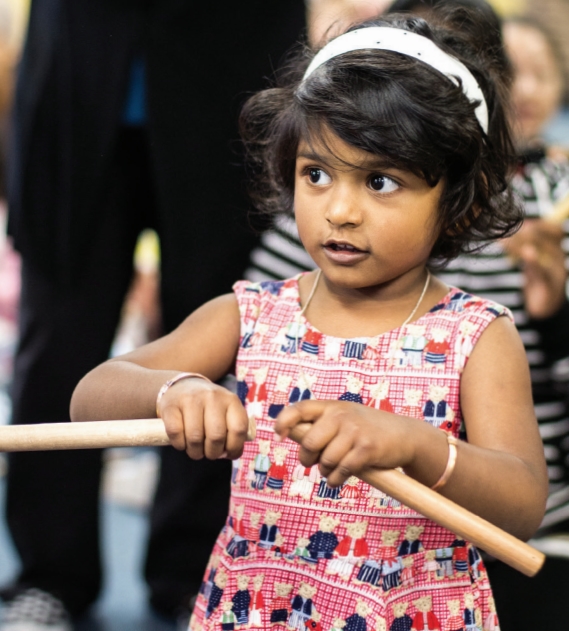 Get active
Lee Little started Soccer4tots in 2008. As a stay-at-home dad with two young boys, he found himself thinking while sitting at coffee groups that he could put his time and skills to better use. With a coaching background, he decided to write a sports activity programme that preschoolers would enjoy.
Running in 14 locations around Auckland, Soccer4tots has expanded to Hamilton and Christchurch, making the programme a full-time job for Lee.
With age-specific classes, Soccer4tots is about teaching hand-eye and foot-eye coordination, along with balance and agility. "As well as developing fundamental ball skills, we teach team spirit", says Lee. "Toddlers learn to listen to instructions from someone other than their parents and they discover how a team works."
Soccer4tots uses soccer balls as fun, getting children up and moving while they make friends at the same time. Each session runs for 35 minutes and they encourage parents to join in with the instructors and children. This is an ideal activity for sports-minded parents, and Lee says they see a lot of dads coming along on a Saturday morning with their children.
With a maximum of ten kids per class, the sessions are very hands-on. Running in line with the school term, each ten-week course costs $155.
Find out more at www.soccer4tots.co.nz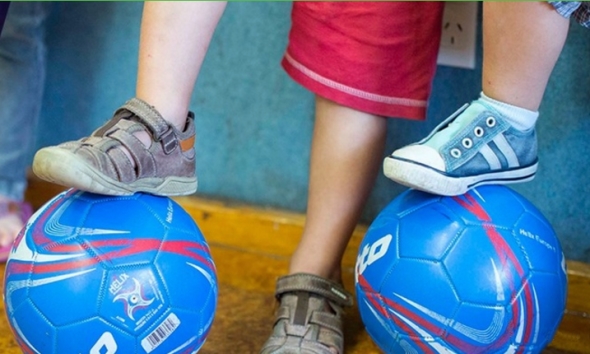 Added benefits at home
Many parents will return to work at some stage and require childcare. For parents who are looking for stimulating activities for their toddler while they are at work, PORSE offers an alternative to other daycare options. PORSE provides care either within the individual family's home (through a nanny or an educator) or in the educator's home.
PORSE in-home educators are self-employed contractors.
With a ratio of one adult to a maximum of four children (with no more than two children under the age of two), PORSE offers a very hands-on approach to your child's care.
Pip Thompson, from PORSE, says that, as groups are small, carers have the time to provide calm safe environments for children. This means that close, connected relationships are well nurtured. "With no more than four children in a home environment, families are giving their child the greatest gift of all –time", she says.
PORSE educators individually tailor the daily programmes and activities to the developmental needs of each child attending sessions. PORSE also offers free weekly activities for educators and children to attend.
For more information on PORSE, go to porse.co.nz or phone 0800 023 456.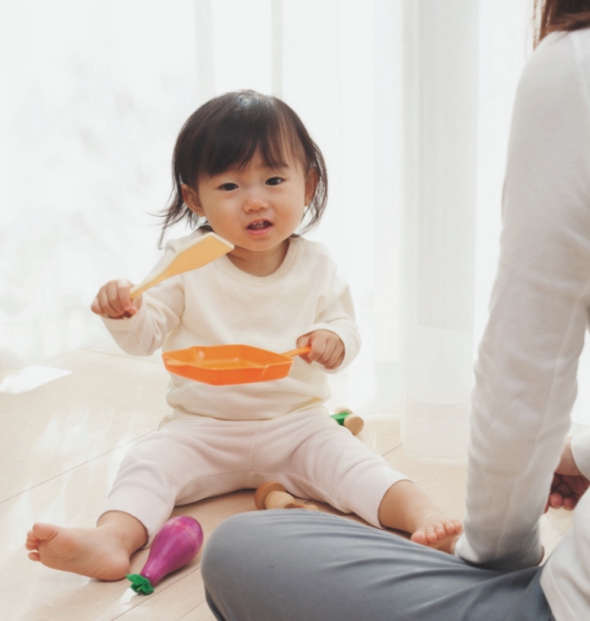 Let imagination run wild
Playcentre began in New Zealand in 1941, as a support service for women raising children alone while their husbands were away with the Second World War. In 1948, the New Zealand Playcentre Federation was established based on the founding philosophies of child-initiated play and the importance of parents as educators of their own children.
Playcentre is a parent cooperative, meaning that parents of the children who attend run each centre. Generally running for half a day, each centre provides a selection of areas for children to play in at every session. For the ever-curious toddler, Playcentre offers a rich experience, as children choose where and how they would like to play. The role of parents is to support and extend the play, ideas and thinking of children attending. Veronica Pitt, Operations Manager of New Zealand Playcentre Federation, says free play is encouraged, with the philosophy seeing children as strong and capable individuals. "Parents are required to be involved in their child's play and learning, and to have fun at the same time", she says. Because of this, Playcentre does take some commitment from parents; however, this means you will be involved in the decisions about your centre, what activities will be done and what works best for your children. Plus, you'll see your child flourish before your own eyes.
If you haven't been to Playcentre before, they encourage you to try it to see if it is right for your family. All centres offer three free visits, with ongoing costs being paid each school term.
Visit playcentre.org.nz to find a centre near you.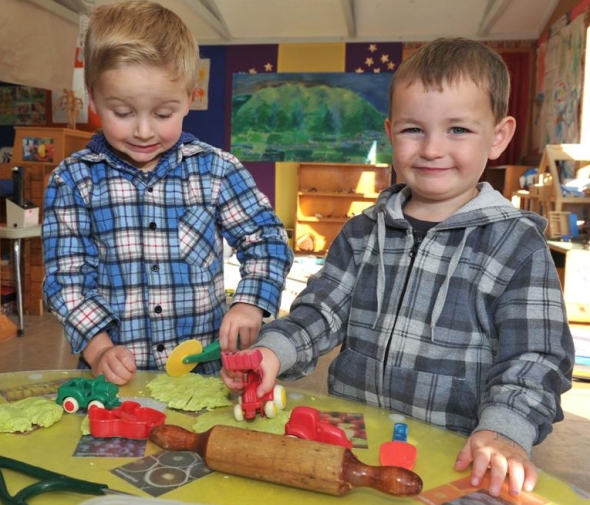 Dive in
With New Zealand being surrounded by water, swimming lessons have become a tradition for most Kiwi kids. Teaching your toddler safety in the water will set them up for life.
Up and down the country, swimming pools offer programmes for toddlers to learn water skills and become confident in the water. Swimming classes for toddlers require one caregiver per child, so you must be prepared to take the plunge yourself! With swimming being such a hands-on activity with your toddler, sessions often become a real bonding time between parent and child. Plus, they offer the bonus of burning up a lot of toddler energy!
To find swimming lessons in your area for your toddler, contact your local pool or Council for further details.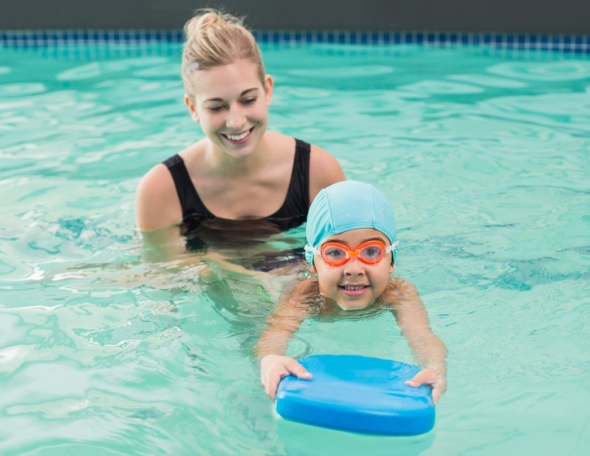 Keeping it in the family
For those of us lucky enough to have grandparents close by, establishing regular visits and time together for toddlers and their grandparents is hugely rewarding for all involved. Not only does the relationship offer cheap (often free) childcare, your child will clearly see the generational shaping of their family –understanding and forming a special bond with the people who shaped you or your partner.
Arthur Kornhaber, author of The Grandparent Guide, says in his book that the relationship between grandparent and grandchild is the only relationship in which people are crazy about each other simply because they're breathing.
"Grandparents and grandchildren are hard-wired to connect in ways different from parents and children. They have this adoration and unconditional love and joy in one another's existence", writes Arthur. Make the most of this bond wherever – and whenever –you can, we say!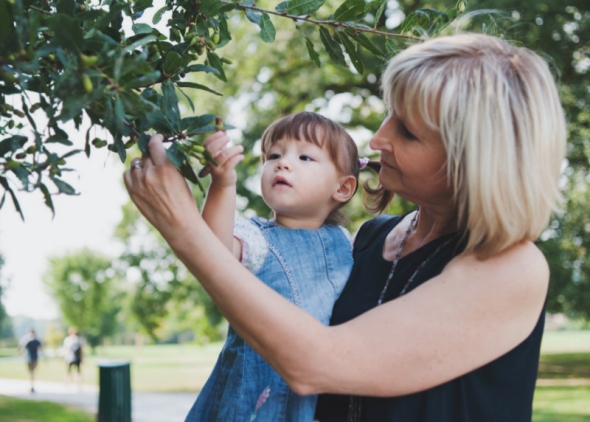 Little gymnasts
With a vision to help parents raise "happy, healthy and self-confident children", Sophie Foster founded Jumping Beans in 1988. Working with sports psychologist Jerome Hartigan, she developed a unique course that helps you to play alongside your child using activities that specifically link to your child's brain development.
Classes are age-specific and start from as young as three months old. From baby sensory programmes for the very young to programmes that involve actions to teach gross motor then fine motor skills, children are taught valuable life skills in a relaxed and fun gymnastics environment.
Essential developmental skills, such as safely climbing down, then climbing up, are taught. Toddlers learn how to roll safely and how to fall correctly –all in all the key is teaching babies and toddlers how to move safely.
Sophie lived in New York when her children were very young and she soon realised the importance of parents surrounding th